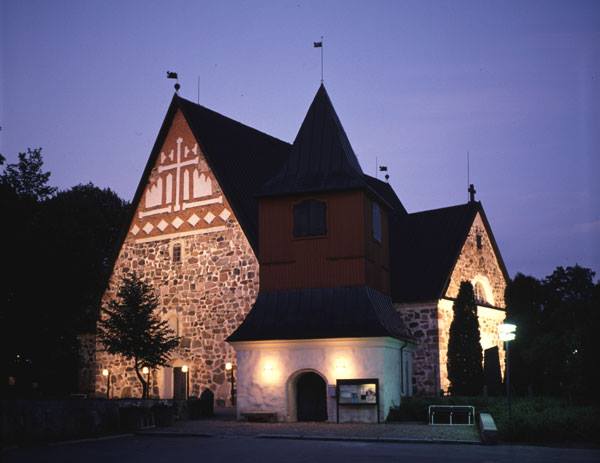 On July 14th, 2016 Musica Poetica (Switzerland) & Prattica Terza (Russia) play a concert at the international festival «Urkuyö ja Aaria» (ORGAN NIGHT AND ARIA) in Espoo, Finland. The new programme «Weichet nur, betrübte Schatten» (Eng. «Yield now, troubling shadows», Fin. «VÄISTYKÄÄ VAIN SYNKÄT VARJOT») consists of instrumental concerti by Antonio Vivaldi and cantatas by J. S. Bach.
Musiikin runoutta, Bachin kantaatteja ja Vivaldin fagottikonsertto sveitsiläis-suomalais-venäläisen kokoonpanon barokkiyössä.
Concert starts at 10 pm (22:00) Helsinki time at the Espoo Dom (Espoon tuomiokirkko).
Soloists of «Musica Poetica» & «Prattica Terza»
«Weichet nur, betrübte Schatten»
J. S. Bach. Cantata "Mein Herze schwimmt in Blut" BWV 199
1. «Mein Herze schwimmt im Blut»
2. «Stumme Seufzer»
3. «Doch Gott muss mir genädig sein»
4. «Tief gebückt und voller Reue»
5. «Auf diese Schmerzensreu»
6. «Ich, Dein betrübtes Kind»
7. «Ich lege mich in diese Wunden»
8. «Wie freudig ist mein Herz»
Vivaldi. Concerto for strings C dur RV 114:
Allegro – Ciaccona
Vivaldi. Concerto C dur RV 472 for bassoon, strings, and basso continuo
Allegro non molto – Andante molto – Allegro
Bach. Wedding cantata BWV 202 "Weichet nur, betrübte Schatten"
«Weichet nur, betrübte Schatten»
«Die Welt wird wieder neu»
«Phoebus eilt mit schnellen Pferden»
«Drum sucht auch Amor sein Vergnügen»
«Wenn die Frühlingslüfte streichen»
«Und dieses ist das Glücke»
«Sich üben im Lieben, in Scherzen sich herzen»
«So sei das Band der keuschen Liebe»
«Sehet in Zufriedenheit tausend helle Wohlfahrstage»
Tickets: 15-24 €, discount 4 €
Open events of our concert in social media: Facebook, Espoo Fesitval site, VKontakte, Twitter.
Our sites:
www.musicapoetica.ch
www.pratticaterza.ru